Multicore Communications API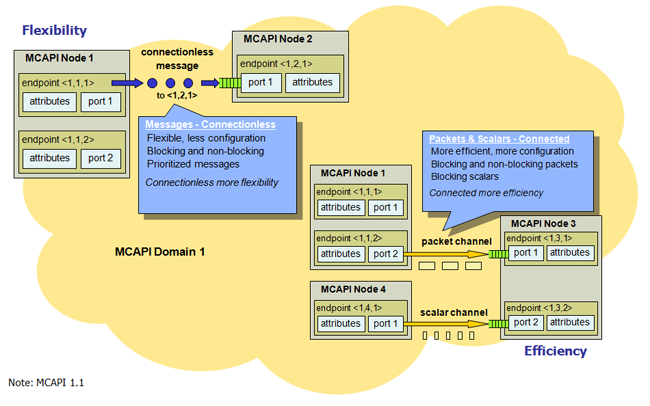 What is MCAPI? MCAPI is a standard light weight communications API defined for closely distributed embedded computing, from the Multicore Association. MCAPI provides three communications modes:
Connectionless Messages
Connection Oriented Packet Channels
Connection Oriented Scalar Channels
Both Blocking and Non-Blocking Communication Provided for Message and Packets
Poly-Messenger®/MCAPI creates value in simplification, performance, portability and reuse.