Poly-Platform: Virtual Development Environment
Poly-Platform is a virtual development environment for host applications and for embedded applications needing a cross development platform.  The tools run on Linux and Windows as host computer.    Since Linux and Windows on the host may also be the target computer, an embedded application may be developed and tested on the host computer.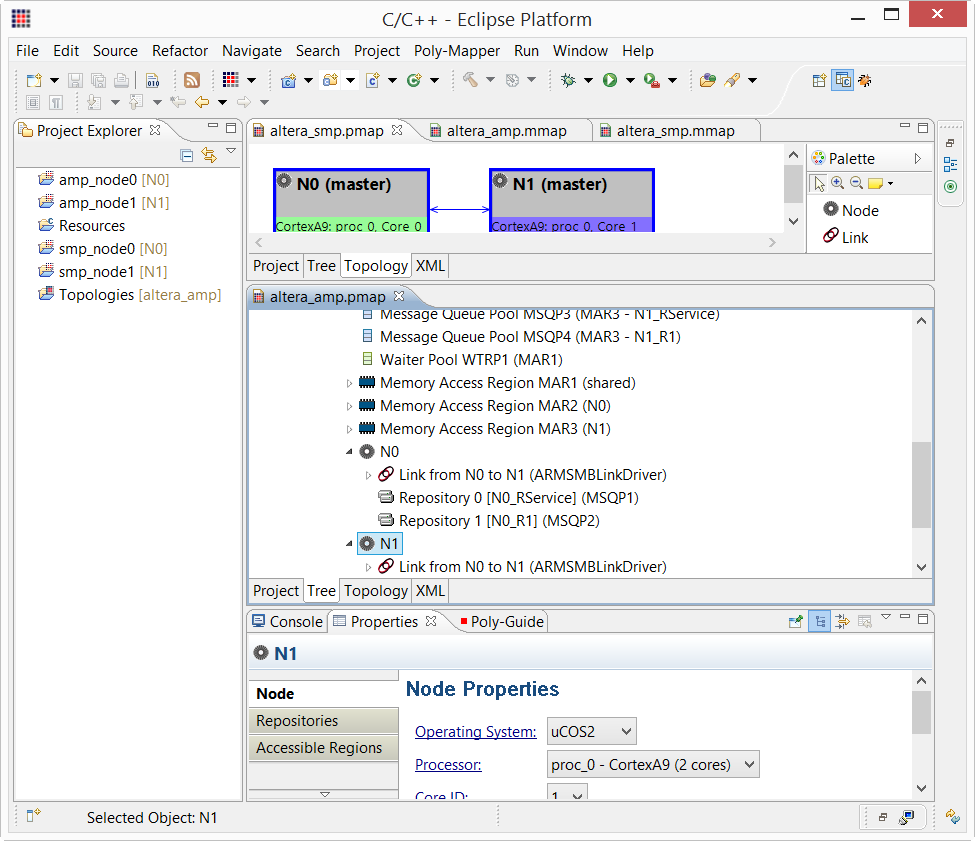 Processors Currently Supported
TI DSP C6x
Tensilica DSP
ARM
x86
Altera FPGA SOCs
Power PC
Blackfin DSPs
Operating Systems Currently Supported
Linux
FreeBSD
Windows
uC/OS
ThreadX
VxWorks
DSPBIOS / SYSBIOS
Quadros RTXC
Poly-Platform tools are data sharing tools for message passing between application nodes running on the same or different cores, processors and boards, across the IoT.
Using the configuration information, the runtime engine operates transparently with the application.
Using send/receive API, the shared data is seamlessly moved across transports

Transports Currently Supported

Shared Memory (Local, Global)
DMA
SRIO
TCP/IP
Infiniband
Serial Over USB
I2C
OFED
WiFi
Bluetooth

When needed, the data is routed through cores and transport to the designated target application node.
Static and dynamic topologies are supported enabling the best fit for the application.
Tested on many operating systems, transports, cores, assuring a high quality and robust communications platform.